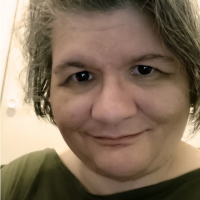 Nathalie M.L. Römer
Crime Fiction, Thrillers, Mysteries, Action & Adventure, Contemporary Romance, Romance, Women's Fiction, Science Fiction, Fantasy
Nathalie M.L. Römer is an author based in Gusselby, Sweden. She lives here with her partner Anders. Before this, she lived for over two decades in Britain. She was born and initially raised in the Netherlands.

Nathalie considers herself a multi-genre author and independently publishes under her imprint Emerentsia Publications. She primarily writes epic fantasy, futuristic science fiction, mysteries and romance.
Video
The Wolf Riders of Keldarra Book Trailer
Nathalie M.L. Römer Books
If you've got a talent, protect it.
Jim Carrey